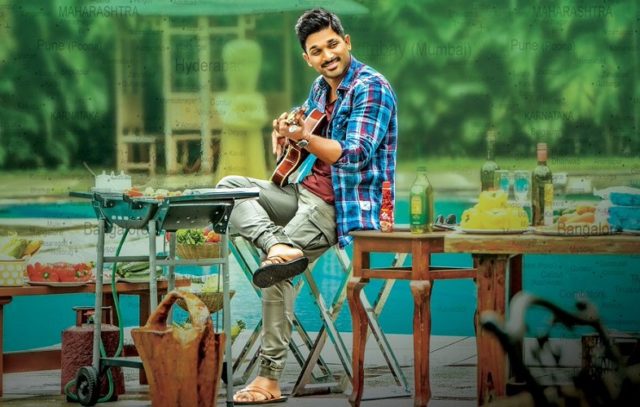 Stylish Star Allu Arjun is slowly making his way back into the limelight. As reported very recently, he utilized his brief hiatus to create multiple opportunities as both actor and producer.
The topic that needs a mention this time around is the online release of Allu Arjun's Naa Peru Surya Hindi version. Titled 'Surya The Soldier', the movie came out on YouTube on the 1st of February.
The movie received a tremendous response and has already breached the 1 crore views mark.
Arjun has been enjoying such success of late with 'D.J.' becoming the most viewed South Indian film on YouTube. The same movie's Hindi version too has created great feats on the streaming site.
It is a well-known fact that Arjun also enjoys huge popularity in Kerala with almost every film being dubbed into Malayalam. The dubbed movies make huge numbers and are successful films in their own right.
This kind of success in other languages gives an opportunity to the Tollywood producers to think bigger when it comes to releasing films.
Other states have taken special notice of Telugu films and with increasing popularities of the actors, their films too will reach new places.