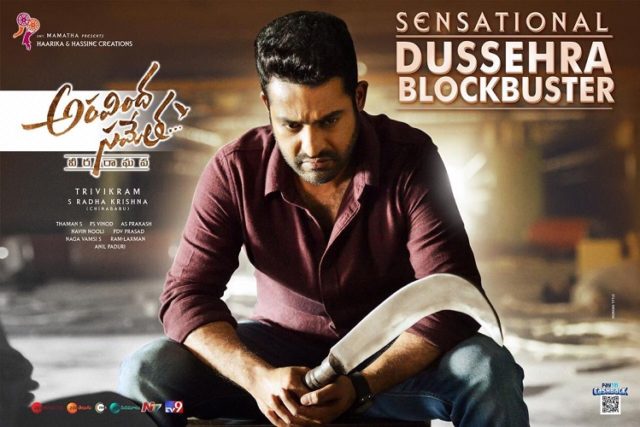 Aravindha Sametha which released last week has been doing great business at the Boxoffice, breaking few Non-Baahubali records and the story is no different with Aravindha Sametha USA Collections.
The movie has gone past the $2 Million mark, and is now the 13th highest Telugu grosser ever in the United States.
Aravindha Sametha crossed the milestone on the 9th day of its release. This is NTR and Trivikram's second highest grosser in this territory.
'Nannaku Prematho' is NTR's highest grosser($2.02M) so far, but Aravindha Sametha is expected to cross that mark by the end of the weekend. 'A Aa' is Trivikram's highest grosser($2.4M) and is likely to remain there at least until his next release.
NTR is only the 3rd actor in Tollywood after Prabhas and Mahesh Babu to have more than two $2M grossers.
However, Aravindha Sametha is unlikely to Break Even(BE) in USA despite the strong performance. The movie was sold for around 12cr in USA and would need around $2.75M(20cr Gross) which it is unlikely to achieve.