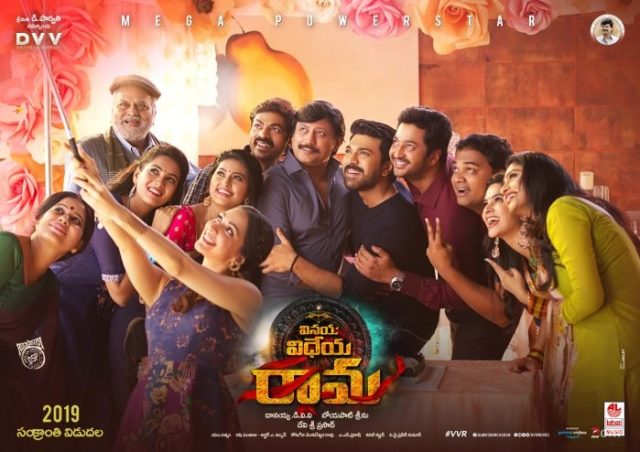 Vinayak Vidheya Rama was touted as a big release and there were grand expectations with the film. Ram Charan was fresh off the success of Rangasthalam and a mass-masala movie at the time seemed like a great bet.
The film however ended up as a huge failure and even caused the buyers to incur heavy losses. The Sankranthi release had underwhelming responses from the audiences and it slipped very soon into becoming a really big debacle.
The latest reports now claim that the film's director Boyapati Sreenu and producer D.V.V Danayya have gotten into a rift regarding a few money matters.
The makers of the VVR, apparently, had decided to contribute an amount Rs. 5 crores each to compensate 50% of the losses. This included actor Ram Charan, director Boyapati and the producer of the film.
Ram Charan and Danayya D.V.V kept their promises and graciously made their contributions.
Boyapati Sreenu, however, claimed that the producer had sold the film for a price higher than the supposed value and hence caused a bigger loss. He then decided to not condone the false move and pull out from making his share.
The relations between him and D.V.V Dannaya have thereby hit an all time low. A simple disagreement eventually led to a major argument, causing further strains.
It's now a matter of time to see how the issue gets resolved.