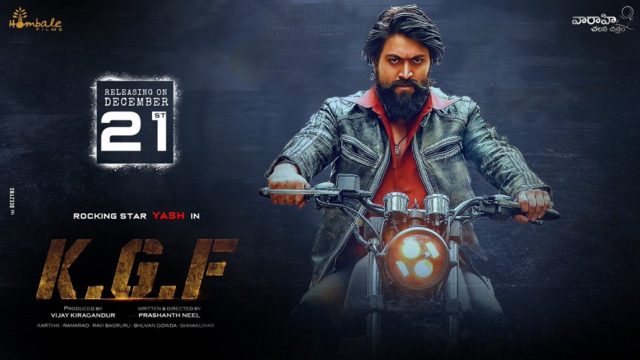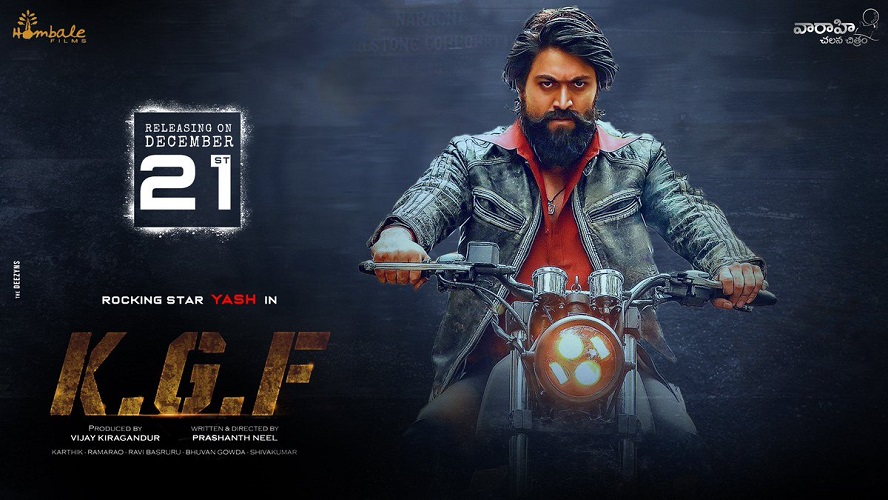 Kannada film KGF which got dubbed into Telugu has garnered good attention all around. It's already being called as Kannada Industry's Baahubali and let's see what's the reason behind this uncommon Sandalwood film making rounds.
KGF Movie Review
STORY: The story is narrated by a journalist who wrote a book about Rocky(Yash). Rocky loses his mom when he was a kid. He promises his dying mother that he would die like a King. Soon we see Rocky working his way through the streets of Mumbai to the underworld. He soon becomes the Don and controls the business.
He is given a task to assassinate a Mining tycoon named Garuda, who monopolizes KGF(Kolar Gold Fields). But this proves to be the biggest challenge Rocky has ever faced. How Rocky finishes his job and saves the oppressed labours at KGF forms the rest of the film.
PERFORMANCES: Yash with his towering physique was the perfect choice for this role and he aces the action scenes. There's isn't much scope for emotional performance from him or from anyone as the film relies mostly on action.
Other actors in the film are unfamiliar to the Telugu audience, but we could say that their performances are mostly forgettable.
TECHNICAL DEPARTMENTS: Narration is one thing that made this film very special. It's narrated in such a way that the image of Rocky bhai gets elevated every now and then to make him sort of a super hero figure.
Cinematography is brilliant and it showcases the raw and rustic world of KGF. Songs and background score is good. Telugu dubbing is pathetic.
PLUS:
Action scenes
Heroic/Mass moments
Visuals
Music
MINUS:
Predictable/Overused plot
Telugu dubbing
VERDICT:
KGF is a film with a plot that is very familiar, an oppressed man rises up to be a Gangster. But the treatment makes the difference here to fill it up with Mass and Heroic moments. Whether one likes the movie or not depends on one's tolerance towards Mass action films. If you are a fan of that genre, you'll love KGF.