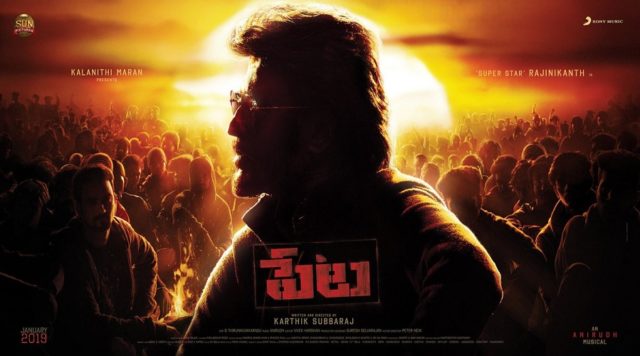 Petta is all set to release today and this new Rajinikanth movie is releasing in Tamil, Telugu and Hindi languages. The Telugu pre-release event was held recently in Hyderabad on January 6th.
The superstar though was missing at the time due to his unavailability in India but director Karthik Subbaraj and many other cast members attended the event.
The event's agenda was to address and introduce the Telugu version's production team before the release. Things, however, got a little out of control when Ashok Vallabhaneni, the distributor in the Telangana and Andhra region decided to vent his anger for facing difficulty in releasing Petta.
With three big releases- Vinaya Vidheya Rama, Kathanayakudu and F2 coming out on the same day, Petta apparently has found trouble to find a proper release. Ashok blamed the producers of these films.
Serious claims were made against the producers and the distributor created quite a controversy by referring to the other producers in question as dogs. With almost all theatres blocked, Ashok Vallabhaneni even went as far as asking the Telangana govt. to shoot the producers.
Many were not aware of the reason for the outburst, but it is being heard that 2 exhibitors from Vizag were interested in screening the movie. However, a close associate of a noted producer blackmailed them to play their own movie. This is the main reason for the outburst, as too many small producers/distributors suffer due to the big production houses.
The Kannada version has already been delayed by 2 weeks due to the dubbing trouble. With the new issue regarding the Telugu release, it seems like Petta might see a slightly rough phase outside Tamil Nadu.