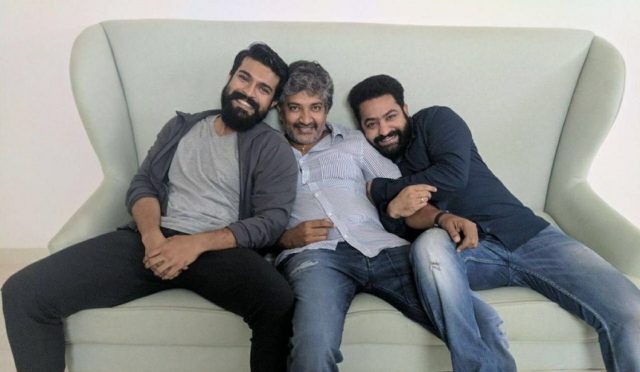 RRR continues to build intrigue with each passing day. The film has been in the news of late for numerous reasons but the mystique around film would not die. The production unit continues to strive with the third schedule currently in progress.
As reported very recently, Ram Charan has been busy shooting some intense action sequences while Jr. NTR enjoys a mini-break of sorts. Rajamouli and Co. and getting things ready for a 2020 Summer release.
Well, sources from the inside have now arrived with some really exciting news. Ram Charan, as per them, would be seen in three different shades during the course of the film. One as a British Officer, second as a mass leader and then finally as a freedom fighter.
The story is, apparently, set during the times of Indian Independence. Ram Charan's characters will also have both positive and negative traits, making things even more exciting.
Taarak, on the other hand, would most probably be seen in a 'beasty' role and has been going through a physical transformation to look the part.
Rajamouli, the able director, is keeping himself busy with the shooting part and has tried his best to reveal as little as possible. The film is being produced by Danayya D.V.V.