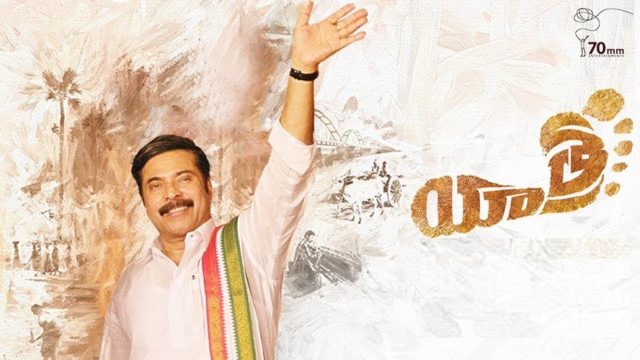 It's a raining Biopics in Tollywood. After Mahanati Savitri and NTR's biopic, another biopic is set for grand release. This time a story based on padayatra of Late Sri Y.S.Rajsekhar Reddy.
The film unit recently released the Yatra Trailer. The Trailer has got a lot of interesting elements and is raising the expectations in the social media.
Here is Yatra Trailer:
Mamooty has portrayed the character of Y.S.Rajsekhar Reddy and has done complete justice to the character. A lot of effort has been put in for the character by Mamooty which can be seen in the Trailer.
The movie also features Jagapati babu who has done the role of Sri Y.S.Rajareddy, father of Rajsekhar Reddy. After a long gap, Suhasini is playing an important role in the film.
With Andhra Pradesh Assembly and Parliamentary elections in near future and with the release of NTR Biopic and Yatra, Political heat has raised in the state.
The movie Directed by Mahi Raghav and produced by Vijay Chilla is set for grand release on 8th February in both the Telugu states. Let's wait and see how the film performs at the Box-Office.