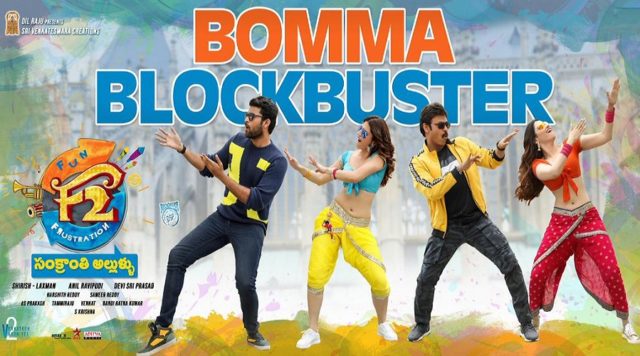 F2 is continuing its Blockbuster run at the Boxoffice and has now crossed the prestigious $2M in just 2 weeks.
The movie did good pre-release business in USA, with the maker's bagging around 4.25cr from selling the rights and combined with the promotions and print expenses the distributor needed 4.8cr to cover the costs which is a tough task for a comedy film.
However, F2 exceeded all expectations and turned out to be a big blockbuster. Although the opening was decent it had a great trending. It has now crossed the $2M mark, which means the distributor share is around 8.50cr.
F2 USA Collections
First Week – $1,355,564
Second Week – $578,909
3rd Saturday – $62,090
TOTAL – $2,004,165($2M, ₹8.50cr)
Looking at the current trend, it should now challenge the $2.2M(₹9.30cr) mark in the full run which means the Return of Investment(ROI) is almost 200%.
It is one of the biggest successes in the US recently. F2 will also be the biggest ever grosser for Varun Tej and Venkatesh in North America.