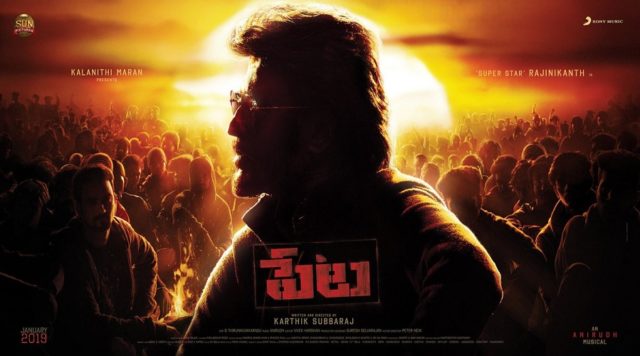 Karthik Subbaraj's Petta, starring Superstar Rajinikanth which will hit the screens on Sankranthi, is about to set a new feat.
The new venture is announced to come out in Tamil, Telugu and Hindi languages, a legitimate release route taken for almost every Rajini movie.
What comes as a surprise, a pleasant one at that, is the film getting a release in Kannada
simultaneously. There have been issues in the past where Sandalwood hasn't been particularly happy with non-Kannada films getting released after being dubbed.
Much has been attributed to the success of KGF which set a new trend for Kannada releases. Rajini, whose roots belong to Karnataka, would be the perfect mascot to put the tensions to rest.
Petta's Kannada version is on its way and an official announcement regarding will be made soon. Following up to this, Ram Charan's next Vinaya Vidheya Rama is also rumoured to get a Kannada release.
This could be deemed a contrasting phase to those earlier times when most regional films would get dubbed into other languages but would be remade in Kannada
eventually.
The Competition Commission of India (CCI), along with the Karnataka High court decided to take out several restrictions which change things considerably for filmmakers. Petta can surely take pride in kick-starting things.