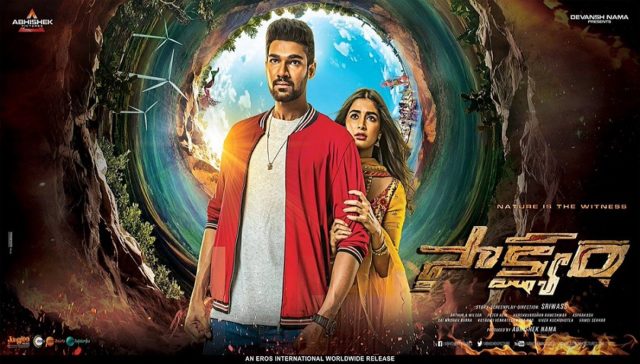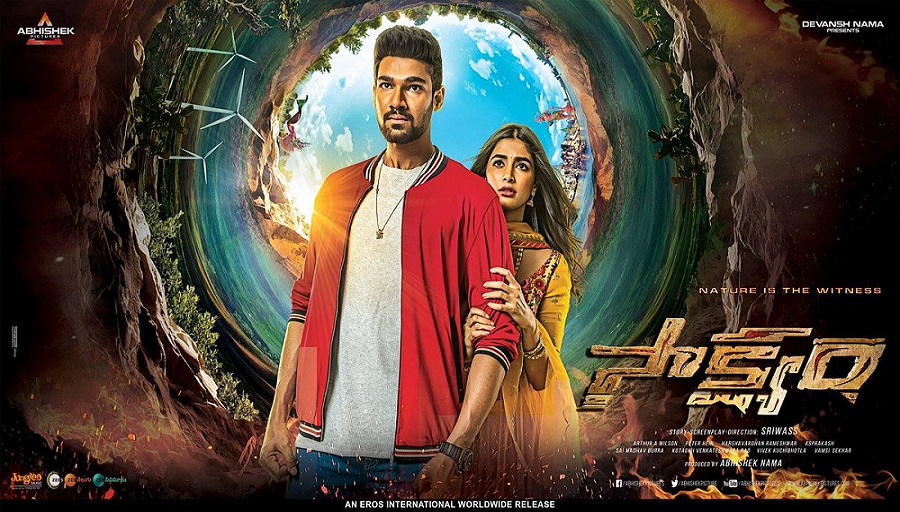 Saakshyam which impressed big time with its trailer will finally hit the screens this weekend. Let's see if the movie has lived up to the huge expectations.
STORY:
Vishwa (Bellamkonda Srinivas) is born to a rich village family. The whole family is killed by Muniappa(Jagapathi Babu). Vishwa escapes and is later adopted by an NRI businessman from New York. The whole story revolves around how supernatural elements come together to serve karma to Muniappa through Vishwa.
PERFORMANCES:
Bellamkonda Srinivas is improving with each film. He excels in action sequences and his dancing skills have improved drastically. However, he still struggles a bit in dialogue delivery and emotional scenes. Overall, the director gives the actor enough scope to show off his macho skills. Pooja Hegde is decent in a glamorous role, but she is seen in these type of roles too often negating the overall impact. Sarath Kumar excels in his short role. Jagapathi Babu was decent too.
TECHNICAL TEAM:
First and Foremost the idea of 'Karma' had the makings of a Blockbuster. But, Sriwass has failed miserably in doing so. The narration was too slow and it felt that the movie deserved a better director.
The cinematography is top notch as the action sequences are slick. Music from Harshavardhan is a dampener and it felt the movie would have been better without any songs. BGM was good in places. The movie has been shot in different localities and the production values also deserve praise.
PLUS POINTS:
Interesting Storyline
Grand Production Values
Action Sequences and BGM
MINUS POINTS:
Bad First Half
Inconsistent Narration and Long Runtime
Songs were uninspiring
Love track was unnecessary
VERDICT:
Saakshyam has an interesting concept and the first few minutes of the movie really set things up for a roller-coaster ride but what follows is a shambolic narration which will seep the energy out of the audience in the first half. The NRI and Love sequences are totally unnecessary. The second half is a bit more interesting but again the director deviates from the core concept too often which acts as a dampener.
The movie had a great chance of turning out to be a big blockbuster but the director missed the trick with his shambolic storytelling, limiting the overall reach to just a minority of the audience.