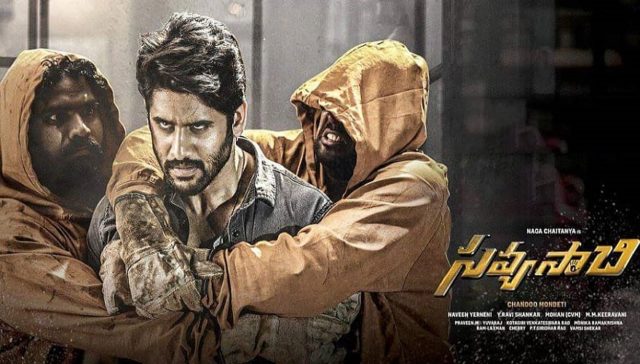 Savyasachi which had a low first weekend at the Boxoffice has crashed on Monday in the Telugu States and is now heading for a Disaster.
The collections from many areas haven't arrived yet but looking at the ones that have come in, shows that Savyasachi will end up as a big failure.
Guntur Day 4 Share was around 1.7L, while it collected around 13L on Sunday. That is almost an 85% drop from the previous day.
The case is similar in East Godavari too, as Savyasachi collected around 50K Share on Monday. On Sunday, it earned around 8L Share which is again a 93% drop from the previous day.
Nizam has also shown a big drop on Monday, which means Savyasachi Monday collections will be in the vicinity of around 15L.
The movie is unlikely to touch the 8cr Share mark on Monday. The WW Theatricals are valued at around 23+cr and it is likely that the movie might end up below the 10cr mark in the Full run.
It is fallen to a very low level and is now unlikely to take any advantage of the Diwali holidays this week.