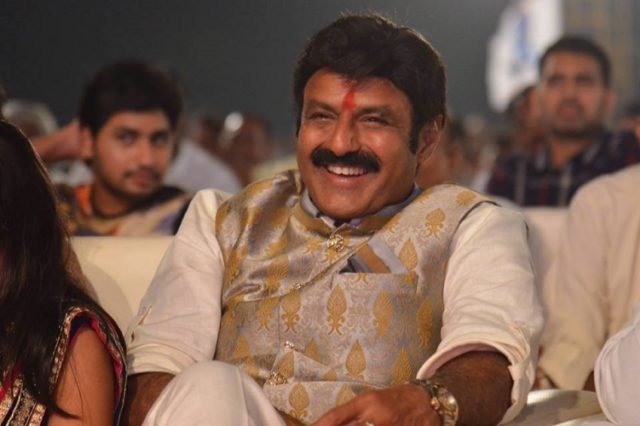 NTR family has had a grand legacy to which there have been worthy and timely additions. With each passing generation, the clan has produced huge stars who have taken the mantle forward.
NTR himself, the actor and politician, established the foundation. His son, Nandamuri Balakrishna, took things forward and still continues to remain a relevant actor. His nephew, NTR Jr., not only share his grandfather's name but also the prowessness and stardom.
Things don't end here, however. Balakrishna's son, Nandamuri Mokshagna, is the seeming star in the making. ThStarkidid is currently being trained in a major film school in America and is slated to make a debut in the year 2020.
Mokshagna, who's been kept away from any kind of public scrutiny, was recently snapped at Jubilee Hills Children's Football Academy. He was supposed to be launched as an actor back in 2017/2018 but things haven't obviously gone as planned.
Balakrishna is supposedly keen on introducing him through an action mass entertainer.
Here is Nandamuri Mokshagna new look:
It'd be interesting to see how young Mokshagna fits into the whole scheme of things. Balakrishna, though a senior actor, has been going great and has many projects line up. Jr. NTR, on the other hand, is possibly one of the biggest actors in Telugu films currently.