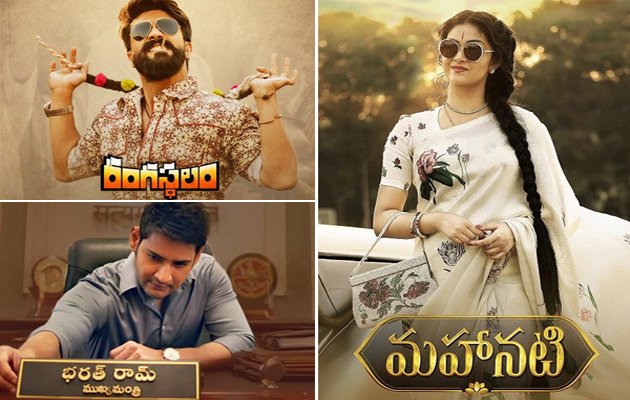 This is one of the biggest summers Telugu Cinema ever had in a decade. Movies starring Ram Charan, Mahesh Babu and Allu Arjun performed very well at the Boxoffice.
Telugu Movies had a dream run at the US Box Office collecting over $9M and still counting just from 3 Movies Rangasthalam($3.51M), Bharat Ane Nenu($3.42M) and Mahanati($2.3M).
Few other Movies also released and if we include their collections as well then Telugu Cinema stamina will be near to $11M in just 2 Months at US Box office.
Content-driven are getting good applause from US Audience with Mahanti being the latest example. It was released as a Small Budget Movie and emerged as a Blockbuster both locally and overseas.
Ram Charan Kick Started the Summer with his Rangasthalam and the movie emerged as Top-3 after Baahubali Series and remained as biggest grosser in Ram Charan's career. Next come's another Biggie Mahesh Babu with his Movie Bharat Ane Nenu which collected $3.42M till now and Stood at Top-4 after Baahubali Series and Rangasthalam.
Allu Arjun had a Poor track record at US box office and it again showed off with his latest Movie Naa Peru Surya Naa Illu India. The movie got Mixed reviews and didn't meet expectations failing to cross $1M and ended up with $745k.
Mahanati which received Positive reviews from everywhere collected $2.3M and is still continuing its dream run with Packed houses. This may end up around $3M by Crossing Sri Manthudu($2.89M) in the long run.
This Shows that content is king and when a story is being told sincerely then the audience will come out in huge numbers.